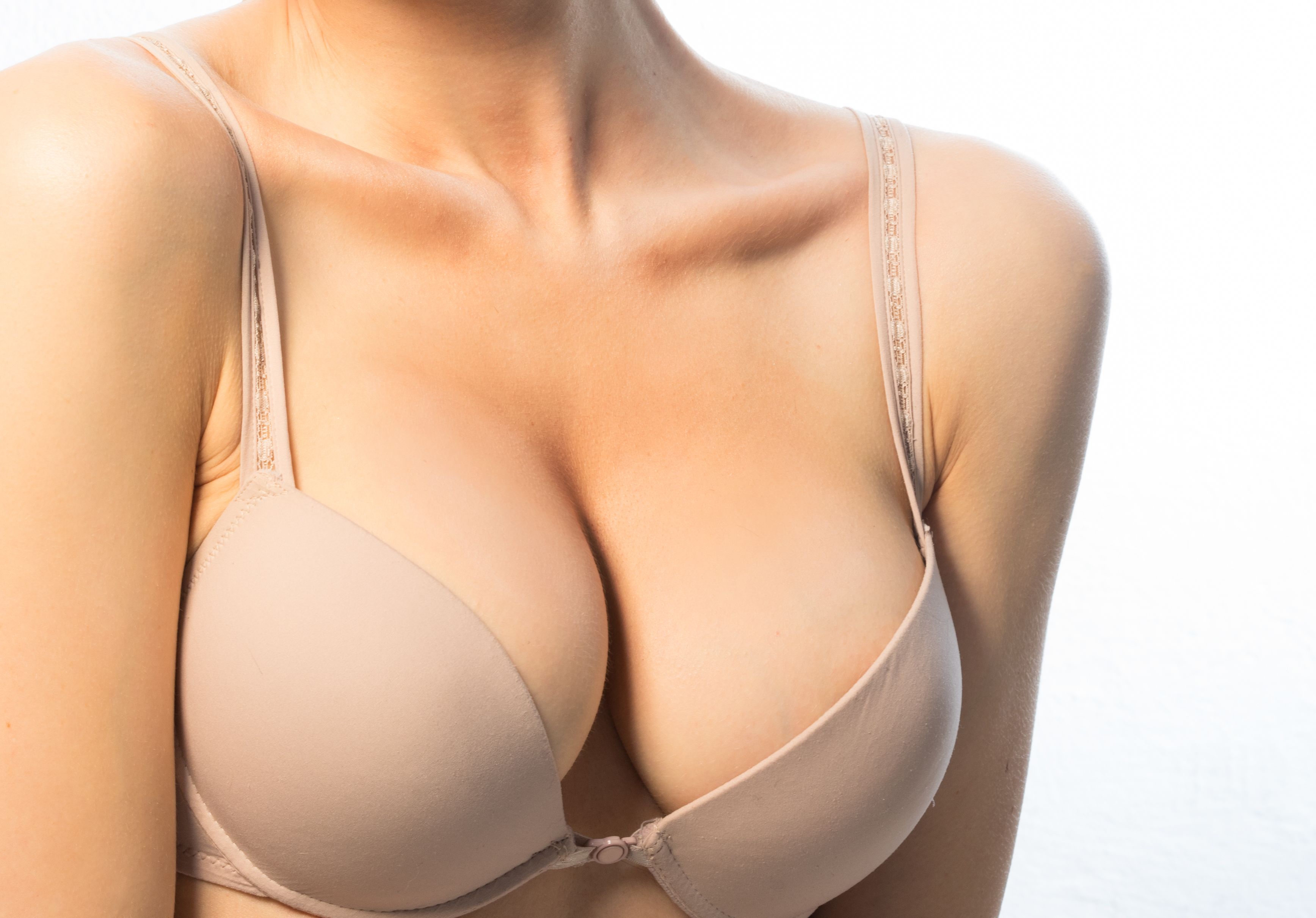 Bariatric surgery significantly reduces the size of the stomach so that patients can lose a significant amount of weight in a short amount of time. As patients lose weight following their bariatric procedure, the entire shape of the body will change.
Weight loss can have a particular impact on the breasts. It is normal for women to lose volume and elasticity in the breasts following bariatric surgery. At our Tijuana, MX, bariatric and plastic surgery practice, we offer breast augmentation after bariatric surgery. Breast implants enhance the shape and volume of the breasts to give women back the curves they desire.
How Weight Loss Affects the Breasts
Both weight gain and weight loss affect the shape of the body and the elasticity of the skin. When a person gains weight, the skin stretches. As the skin stretches, it loses some of its elasticity. As a result, if individuals later lose the weight they have gained, the skin will only shrink back to a certain degree. When a person gains and then loses a significant amount of weight, the loss of skin elasticity is especially obvious.
Bariatric surgery patients often find themselves with loose, saggy skin. The skin around the breasts is particularly vulnerable to sagging. Sagging skin in the chest area is exaggerated by the loss of volume. When a person loses weight, they can't control where it is lost from. Unfortunately, the breasts are often one of the first places to lose volume. Combined, the loss of volume and loss of skin elasticity can leave women with deflated, sagging breasts.
Benefits of Breast Augmentation
Breast augmentation at our Tijuana practice allows women to restore the shape and volume of the breasts. Breast implants let women get back volume that was lost after bariatric surgery, and lifts the bustline so that is looks perkier and more youthful. By restoring curves to the chest area, we can further enhance our patient's weight loss results, allowing them to enjoy the attractive body contours they have always desired.
How Soon Can I Schedule Breast Augmentation After Bariatric Surgery?
Our Tijuana patients are often eager to undergo breast augmentation after bariatric surgery, but it is important not to schedule treatment too quickly. The breasts will continue to change as weight is lost. Even though many patients lose the majority of weight within six to 12 months of their bariatric procedure, they may continue to shed pounds beyond that timeframe.
To provide our patients with the best breast augmentation results, we do not perform any cosmetic surgery until a patient has gotten within their ideal weight range and their weight has stabilized. In most cases, the weight stabilizes around 18 months to two years after bariatric treatment.
Contact Us
Whether you have a significant amount of weight to lose, or are interested in enhancing body contours after bariatric surgery, the team at LIMARP International Center of Excellence for Obesity can help. Send us a message at your earliest convenience to get more information about our services, or call (619) 270-8823 to schedule a personal consultation with one of our surgeons.