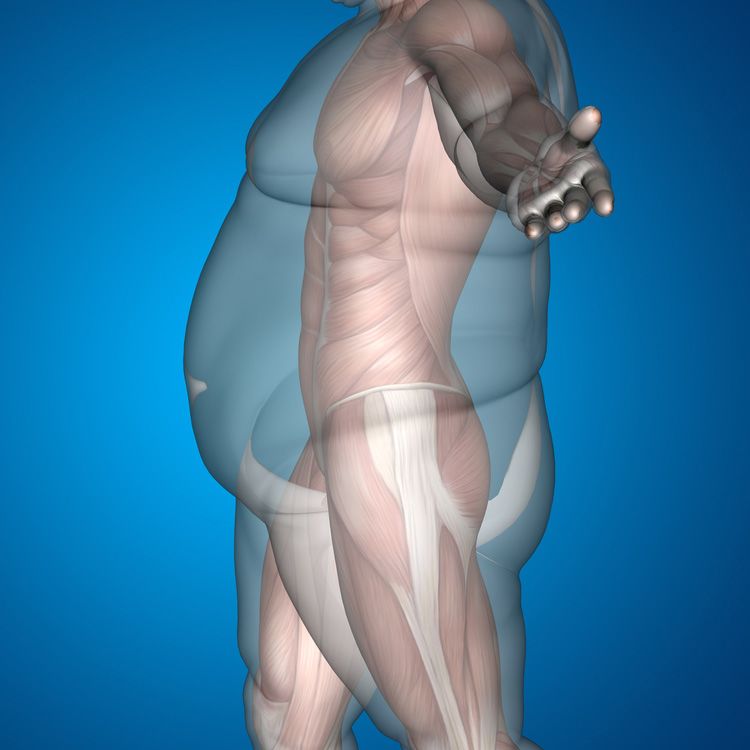 So many people struggle with losing weight. If you're obese or morbidly obese, it can be difficult to shed all of your excess weight quickly, which puts you at risk for many different health problems. That's why bariatric surgery is growing in popularity.
The team at our Tijuana, MX weight loss surgery center has helped numerous people from San Diego, CA and all of Southern California meet their weight loss goals. To put obesity and health problems into perspective, LIMARP® has compiled the following statistics. These numbers tell an interesting story about a health crisis for countless Americans and the hope given to them by surgical weight loss procedures.
Numbers on Obesity in America
The numbers on obesity in America are staggering. The Centers for Disease Control and Prevention (CDC) estimate that 39.8 percent of American adults are obese. That is around 93 million people.
Among American minors, the umbers are also troubling. The National Survey of Children"s Health (NSCH) found that overweight and obesity rates among children aged 10 to 17 ranges from 19.2 percent (in Utah) to 37.7 percent (in Tennessee). Data from The State of Obesity found that 14.8 percent of American high school students are obese.
Health Risks Associated with Obesity
The health risks of obesity cannot be ignored. The CDC notes that obesity is linked to a number of health risks, including:
High blood pressure (hypertension)
Type 2 diabetes
Heart disease
Stroke
Osteoarthritis
Sleep apnea
Cancer
Given all of the health problems linked to obesity, it should come as no surprise that obesity-related conditions cost the United State at least $147 billion each year. This is one of the major reasons why more people are turning to weight loss surgery.
Average Weight Loss from Bariatric Surgery
The average weight loss from bariatric surgery can vary from patient to patient based on their starting weight. However, the American Society for Metabolic and Bariatric Surgery (ASMBS) has noted the following level of effectiveness by procedure:
Duodenal switch patients lost approximately 70 percent of their excess body weight
Roux-en-Y gastric bypass patients lost approximately 60 percent of their excess body weight
Gastric banding patients lost approximately 50 percent of their excess body weight
Gastric sleeve patients lost approximately 50 percent of their excess body weight
Health Benefits of Bariatric Surgery
The health benefits of bariatric surgery have been calculated in studies, and these numbers speak to the many health advantages to undergoing a weight loss procedure. The following numbers were compiled by U.S. News and World Report:
90 percent of bariatric surgery patients with diabetes reported major improvements of diabetes symptoms and even complete resolution of diabetes
85 percent of bariatric surgery patients experienced reduced sleep apnea or no sleep apnea after their procedure
60 percent of bariatric surgery patients experienced lower cholesterol
50 percent of bariatric surgery patients experienced lower blood pressure
How Many Surgeries Are Performed Annually?
According to the ASMBS, there were 216,000 bariatric procedures performed in the United States in 2016. This is part of an upward trend over the years, with just 196,000 bariatric procedures performed in the United States in 2015.
Most Popular Types of Bariatric Surgery
Based on the ASMBS numbers, the organization found that the three most popular bariatric procedures by percentage in 2016 were as follows:
Sleeve Gastrectomy (Gastric Sleeve) - 58.1 percent
Roux-en-Y Gastric Bypass - 18.7 percent
Gastric Banding - 3.4 percent
Learn More About Weight Loss Treatment Options
To learn more about bariatric surgery and whether or not it's right for you, be sure to contact the bariatric surgery experts at LIMARP®. We look forward to helping you achieve greater health and wellness through permanent, effective weight loss procedures.